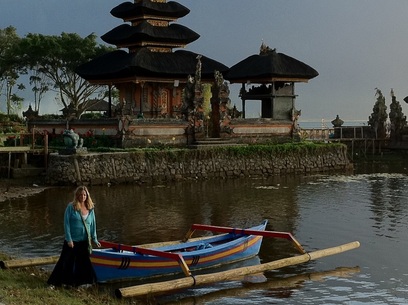 Theme Songs:
"I'd Like to Teach the World to Sing in Perfect Harmony"
(after I learn to carry a tune!)
and
"I'm on the Top of the World"



---
Hello! My name is Susan Schaefer Bernardo, and I've been writing poetry and stories since I could hold a crayon! I am a big believer in the power of creativity. The process of writing poetry or making art allows me to express and understand my emotions. Through our imagination, we find ways to move through painful experiences and transform them into something very beautiful and healing.

I wrote my first book Sun Kisses, Moon Hugs because I wanted to reassure my kids (and myself!) that we are always connected to the people we love. Writing my poem "Tonic Waters" helped me cope with grief over my mother-in-law's death. I was so honored when "Tonic Waters" was published in an anthology and read aloud at the 2014 World Cancer Day Concert – because it meant my words might console others experiencing similar pain. I'm currently finishing my first YA novel for girls, and I've just finished collaborating on a wonderful new book to support children who have suffered a traumatic event.

I love to learn just as much as I love to teach, and I hold a B.A. in English (UCLA), M.A. in English Literature (Yale) and elementary/secondary teaching credentials (Pepperdine). I keep my inner flower child happy and inspired by sculpting, dancing, exploring tide pools, raising chickens in the city, traveling to cool new places (and attempting to speak the language, even if it's just please and thank you), and taking long nature walks with my sons and our rescue terrier Poppy. I'm happiest when I'm barefoot and surrounded by beauty.